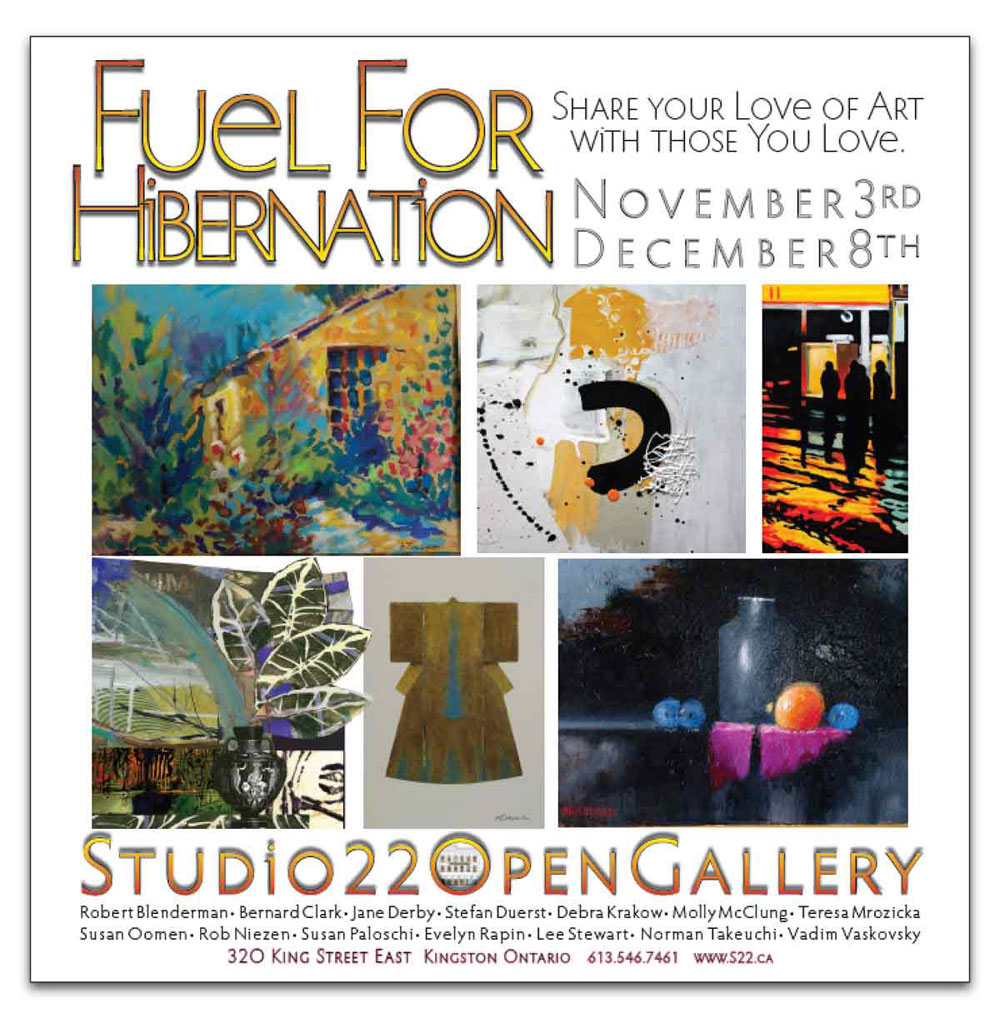 December is the month of gifting, and a good time to give some art. Rob is participating in three shows with a range of affordable art.
FUEL for Hibernation at Studio22 Open Gallery in Kingston is an exhibit of art under $500, that helps while away the dark hours of winter. The show runs from November 3 to December 8.
Art Emporium by the River in Port Hope hosts its Great Art Contest that runs from November 2 to December 2, 2018. Rob has three paintings in this exhibition and sale
You can meet Rob at The Art of Gifting: Holiday Sale at LAUNCH Shop & Gallery in Peterborough on Friday art Crawl on December 7 from 6 to 9pm and on
Saturday, December 8 from 10 to 4pm. He'll be there with smaller  paintings and printmaking pieces, including new mixed media works combining linocut , blind emboss and postage stamps.