In 2020 I had the pleasure of illustrating 'Ameliya Disappears' by Jamaican author Angela Punky Stultz. The author combined childhood memories and her deep understanding of community culture to create a story of a little Caribbean girl who stumbles upon her grandmother's age old family secret.
This book for eight to twelve year olds is available at Amazon and at Available at Watson&Lou in Peterborough, and Happenstance Books & Yarns in Lakefield.
I created the illustrations with archival ink and watercolour on illustration board. Below some examples and photos of the process.
Making sketches of faces and people that were going to inhabit the story formed the start of the process.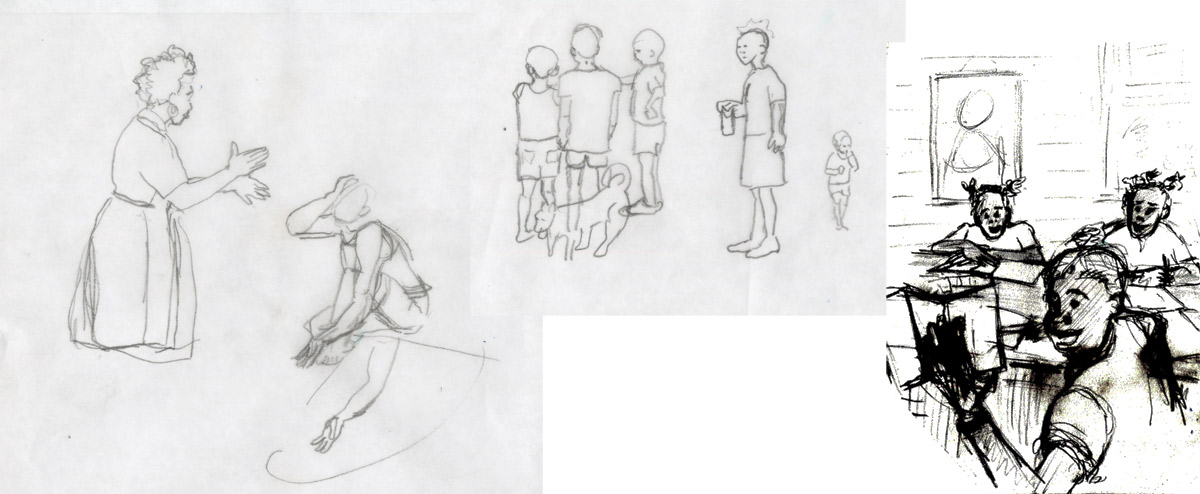 I did a lot of testing and experimenting with colours and different types of watercolour, resulting in multiple versions for one illustration to choose from.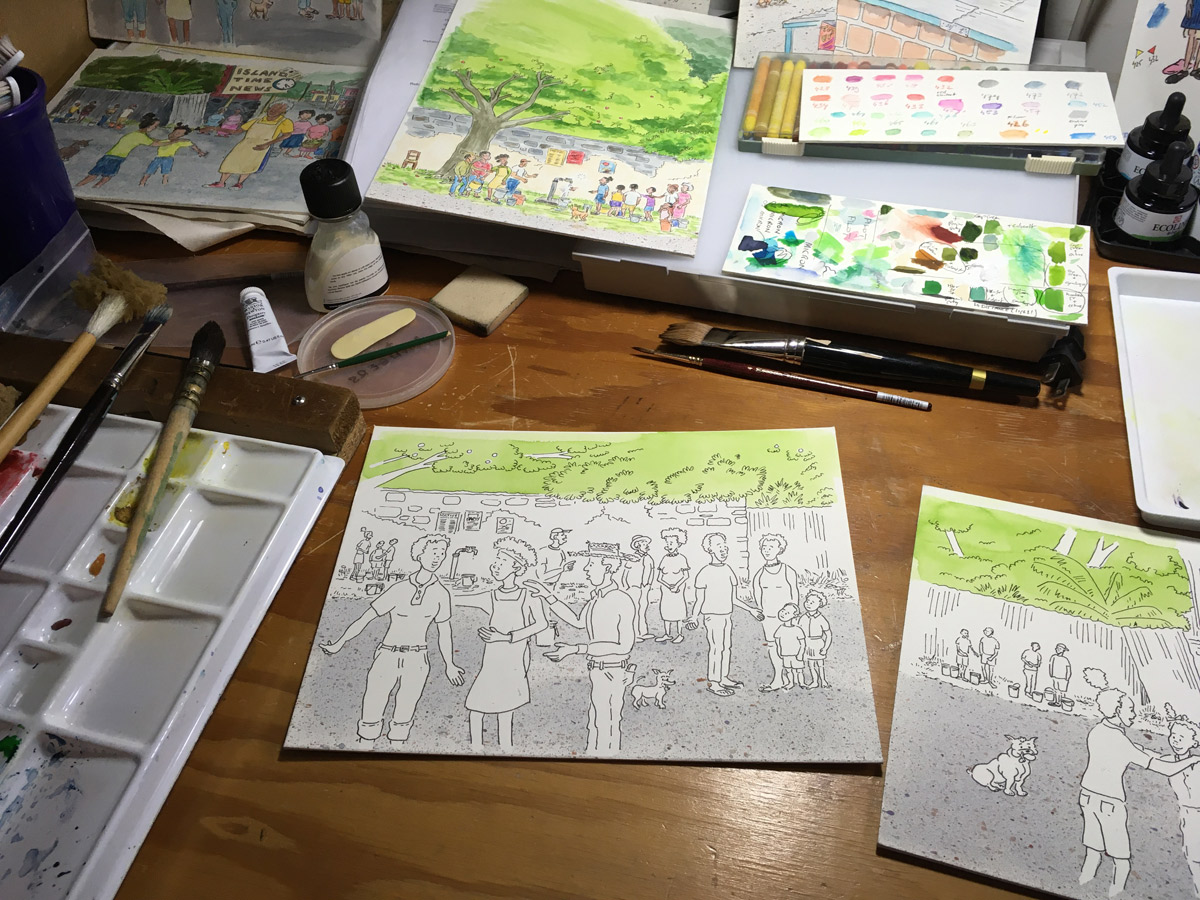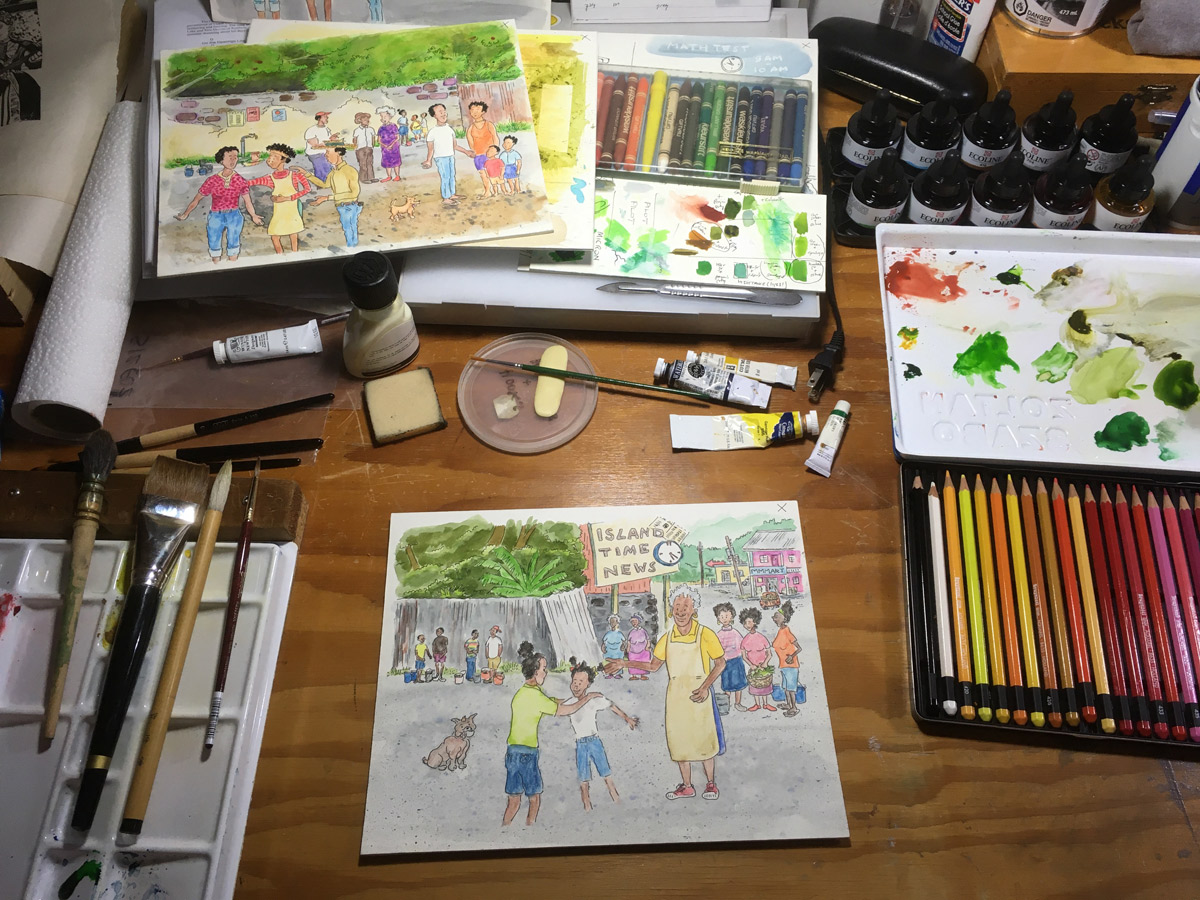 Remember splattering watercolour paint on the paper? I used that technique to suggest the road surface, masking the other elements.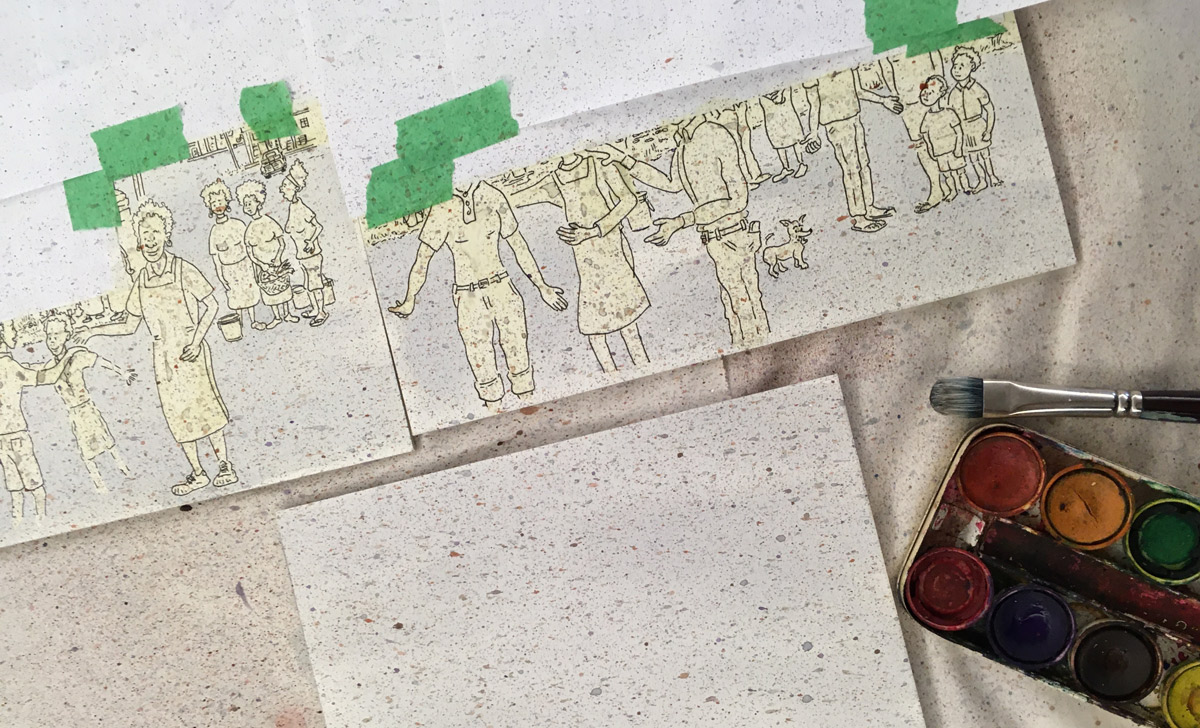 A finished illustration of the village, that would go over two pages.